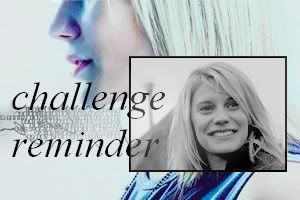 Um...are you guys still interested in this community? Maybe you just aren't into this challenge.
So far we've only had
2
people submit icons for our 'redo' round. I'd love to see atleast a few more before the challenge ends on Monday. If you have any questions about it let me know. Otherwise if you can join us, you can find all the information, samples and submit your icons
HERE at the original entry
.